Survey & Questionnaire Templates
Crafting good surveys is a science. Each and every survey requires a certain degree of interaction, conversation and allure…
Try one of these survey templates and launch your first survey today.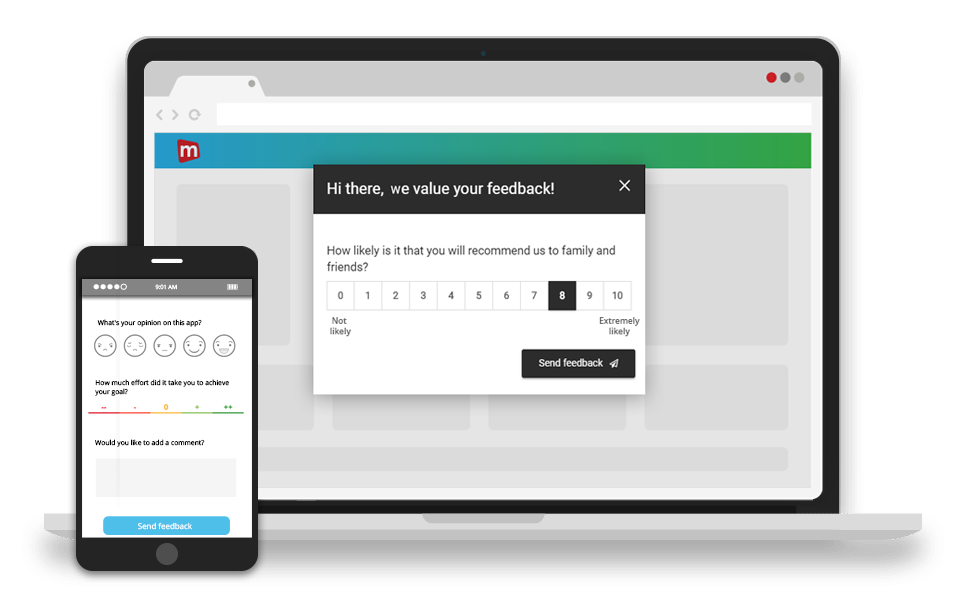 Mobile apps
We're all witnesses to the fact that mobile app usage has exploded in the last few years. So don't forget to employ surveys in-app too! Here are a few champion survey templates for your mobile apps!
Mopinion is trusted by companies like these…