Survey & Questionnaire Templates
Crafting good surveys is a science. Each and every survey requires a certain degree of interaction, conversation and allure…
Try one of these survey templates and launch your first survey today.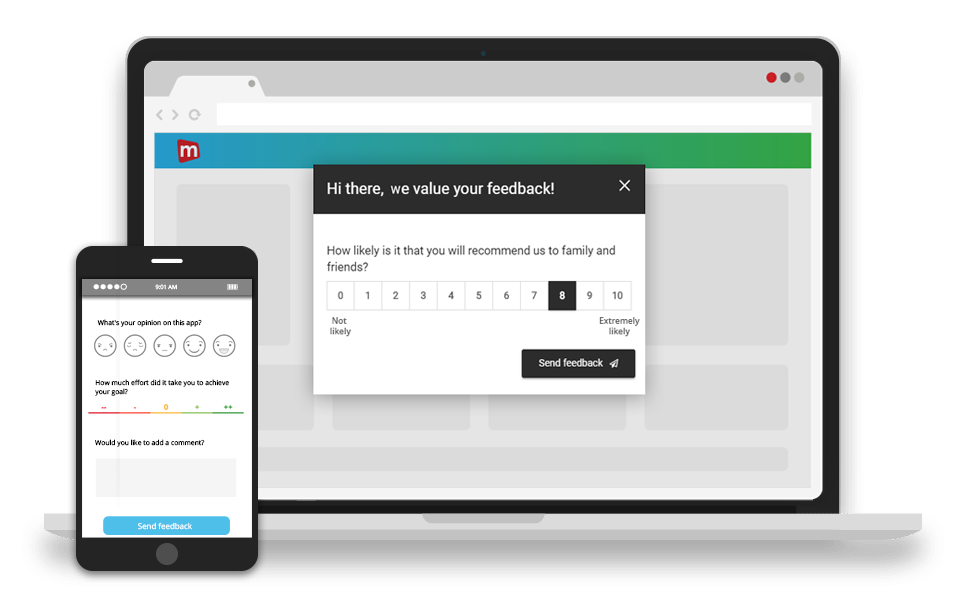 Net Promoter Score is a trusted, loyalty metric used by lots of businesses. Providing you with a benchmark that is indicative of your mobile customers' success, this metric tells you how likely your customers are to recommend your business to others.
---
Why make a mobile NPS survey?
There's a reason NPS is so popular among businesses. It's a great way of measuring customer loyalty, especially over time. Plus knowing who your detractors are and why they are detractors puts you in a good position to convert them eventually to promoters.
What types of survey questions are best?
You can ask the standard question, 'How likely is it that you will recommend us to a friend or family member?'. The NPS is then calculated based on the answers to these questions. As a follow up, it might be helpful to have your visitors submit extra context via an open comments section.
---
Mopinion is trusted by companies like these…