Survey & Questionnaire Templates
Crafting good surveys is a science. Each and every survey requires a certain degree of interaction, conversation and allure…
Try one of these survey templates and launch your first survey today.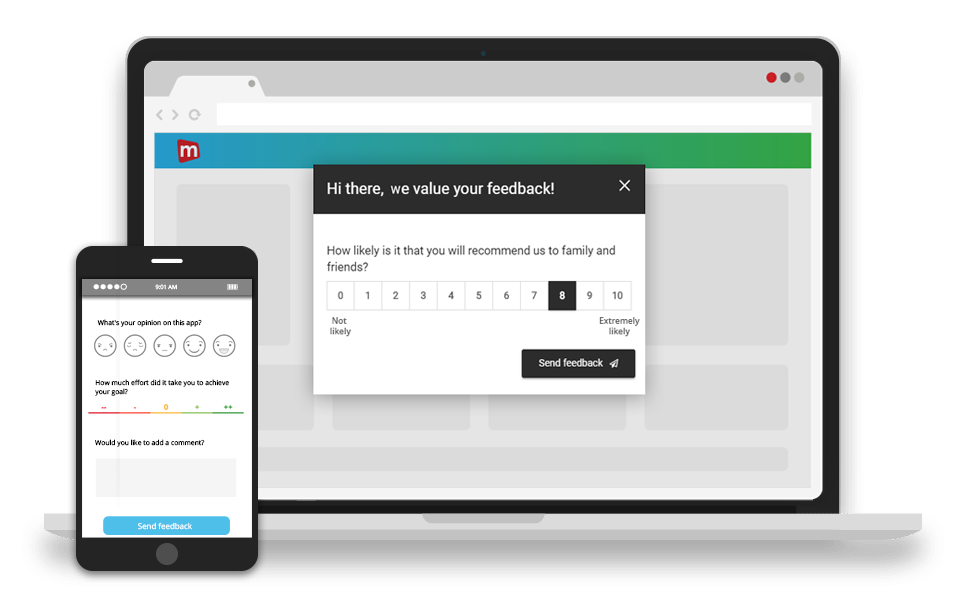 Traditional smiley faces have been around for years now as a popular feedback metric. So why stop now? Try using these on your homepage forms to gauge the level of loyalty customers have towards your service or product.
---
Why make a survey with smiley faces?
Smileys are great for capturing responses quickly from customers all across your website or mobile app and gauging their loyalty to your product or service. In fact, because they are so quick and easy to fill in, response rates are much higher with these surveys. See for yourself!
What types of survey questions are best?
Don't complicate things too much here! Simply asking 'What do you think of our product / service' or 'What do you think of our brand' will suffice. It's always helpful to add an open comments section as well to better understand why they are content or discontent.
---
Mopinion is trusted by companies like these…