Survey & Questionnaire Templates
Crafting good surveys is a science. Each and every survey requires a certain degree of interaction, conversation and allure…
Try one of these survey templates and launch your first survey today.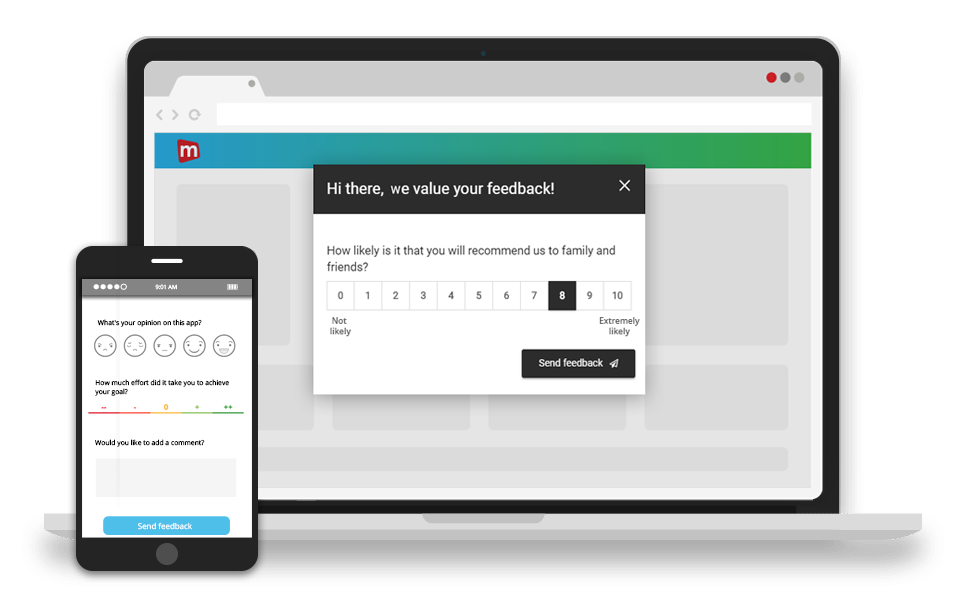 Find gaps in your UX that are preventing customers from reaching their goals. With a GCR slide-in survey, you will learn which of your visitors have completed, partly completed or failed to complete a specific goal on your website.
---
Why make a GCR slide-in survey?
GCR slide-in surveys are great for collecting quick and meaningful feedback from visitors who are struggling to achieve their goals due to a user experience issue. Slide-in surveys, in general are less obtrusive to visitors (as they are less prominent on the page) and therefore also an opportune way of carrying out brief and easily accessible 1-2 question surveys.
What types of survey questions are best?
To collect GCR, your question should be very clear. Typically businesses will ask flat out, 'Did you achieve your goal?' with a list of answers, 'Yes', 'Partly' or 'No'. However, there's more to it than just that. Asking a visitor if their goal was achieved is, for obvious reasons, not exactly the most actionable insight if on its own. Most businesses will take this one step further and ask some follow up questions to get more information and detail into the matter. For example, 'How do you think we can improve this web page', or 'Would you like to add a comment?.
---
Mopinion is trusted by companies like these…