Survey & Questionnaire Templates
Crafting good surveys is a science. Each and every survey requires a certain degree of interaction, conversation and allure…
Try one of these survey templates and launch your first survey today.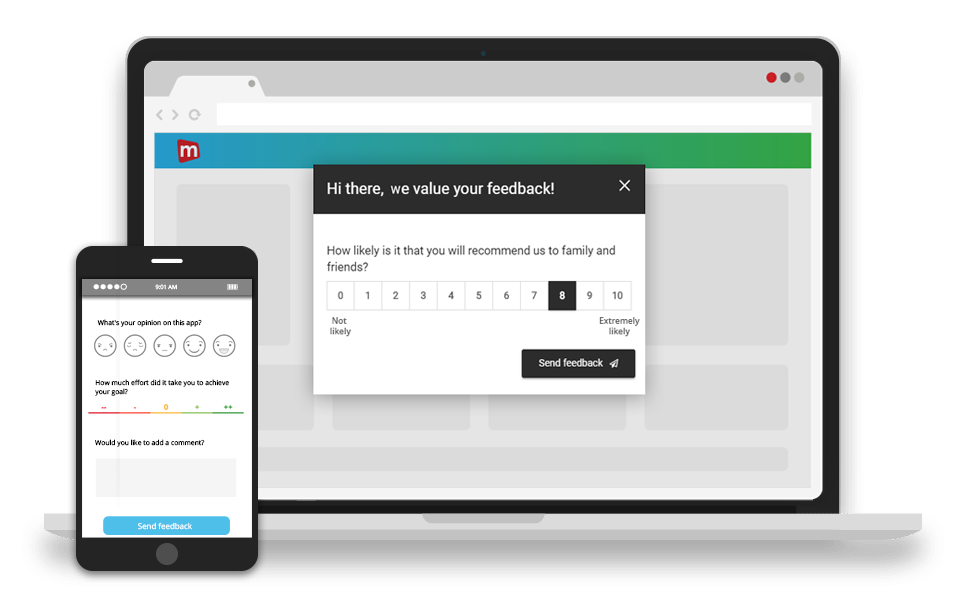 It's time to open up your business to top-tier talent and a smooth recruiting process. Find out where you're lacking / excelling with the candidate experience and turn that feedback into a working HR strategy.
---
Why make a candidate experience survey?
Employer branding is important too! That's right it's just as important to offer a good value proposition to your employees as it is your customers. Candidate experience surveys can give you insights into what you're doing right (or wrong) in your recruitment process so you can quickly rectify it! In the long run, you'll be able to leverage these insights for a smooth and candidate-friendly recruitment process, bringing you more high quality candidates with talent and trust in your brand.
What types of survey questions are best?
Before you get started, it's important to identify whether you're going to hone in on specific part of the recruitment process or the whole thing! Once you've nailed that down, it's time to come up with some questions. If indeed, you are looking at the entire process, it might be smart to start by gauging overall satisfaction with the process: 'What is your overall impression of the job interview'?. Then you can start to narrowing it down to different aspects of the interview process. 'How would you rate the explanation of the position / the duration of the interview / the questions asked during the interview?'.
---
Mopinion is trusted by companies like these…