Survey & Questionnaire Templates
Crafting good surveys is a science. Each and every survey requires a certain degree of interaction, conversation and allure…
Try one of these survey templates and launch your first survey today.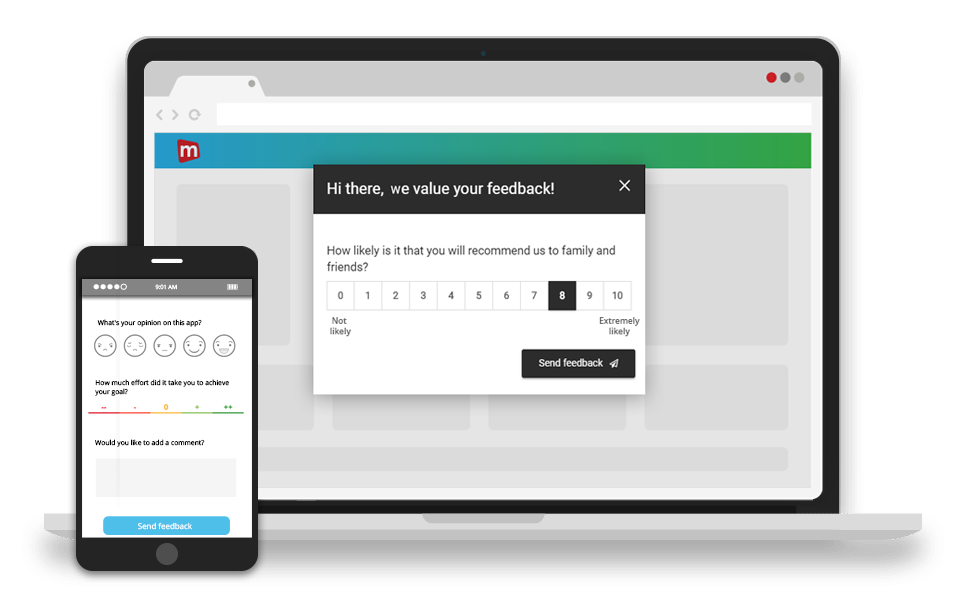 Content largely defines the success of your business, so why wouldn't you make it a priority to have the best website content out there? Content performance surveys are the perfect way of keeping things like product content, online support features and blog posts in tip-top shape.
---
Why make a content performance survey?
This is a quick and easy way to collect feedback on your website content. It helps you discover if the content you've provided is helpful for your customers as well as on which pages your customers are struggling to find the information they need.
What types of survey questions are best?
Typically with these types of surveys, it's good to keep it short. You can start by asking (depending on the page), 'Was this content useful for you?', 'Was this FAQ helpful?', or Does this information answer your question?', followed by an open answer field where you ask for an explanation to their previous response. For example, 'Would you like to add a comment?'.
---
Mopinion is trusted by companies like these…