Survey & Questionnaire Templates
Crafting good surveys is a science. Each and every survey requires a certain degree of interaction, conversation and allure…
Try one of these survey templates and launch your first survey today.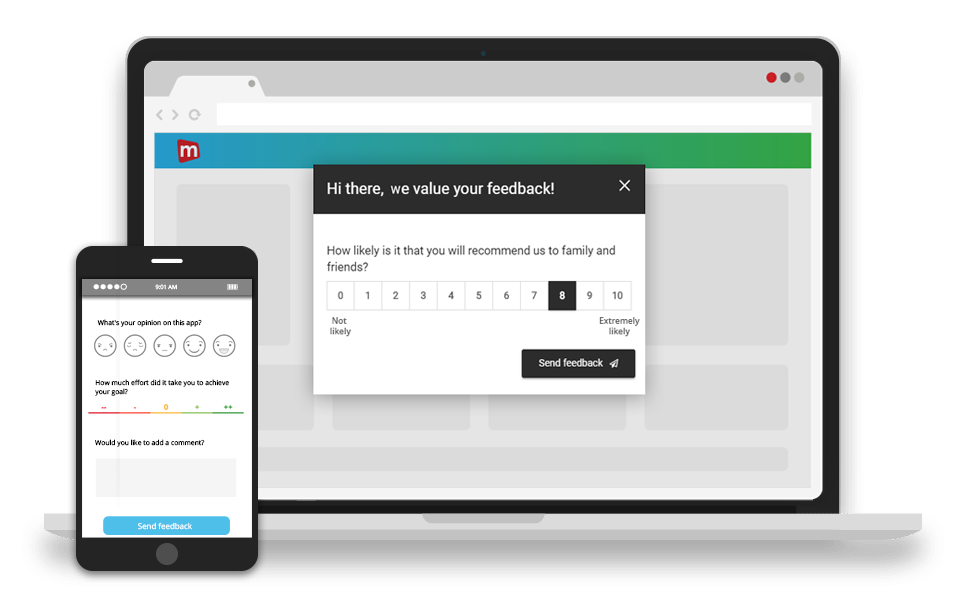 Gain insight into what your readers truly value. Email newsletter feedback is an quick and simple way to gauge readership as well as email campaign performance.
---
Why make a email newsletter feedback survey?
Email feedback plays an important role in customer-centricity. By collecting this feedback within your email campaigns, you are providing a platform for two-way communication with your customers where they can share their thoughts and perceptions of your email(s) and the information you've provided. In other words, you as a marketer gain insight into what your readers truly value.
What types of survey questions are best?
Be as brief as possible. Keep the question(s) short and to the point. Often the more questions you ask, the less responses you'll receive. In fact, most of the time it's best just to use a thumbs up / thumbs down option. Make sure your readers can quickly scan the text.If you leave your readers with the option to submit open-ended feedback, you are more likely to receive a more detailed response.
---
Mopinion is trusted by companies like these…