Survey & Questionnaire Templates
Crafting good surveys is a science. Each and every survey requires a certain degree of interaction, conversation and allure…
Try one of these survey templates and launch your first survey today.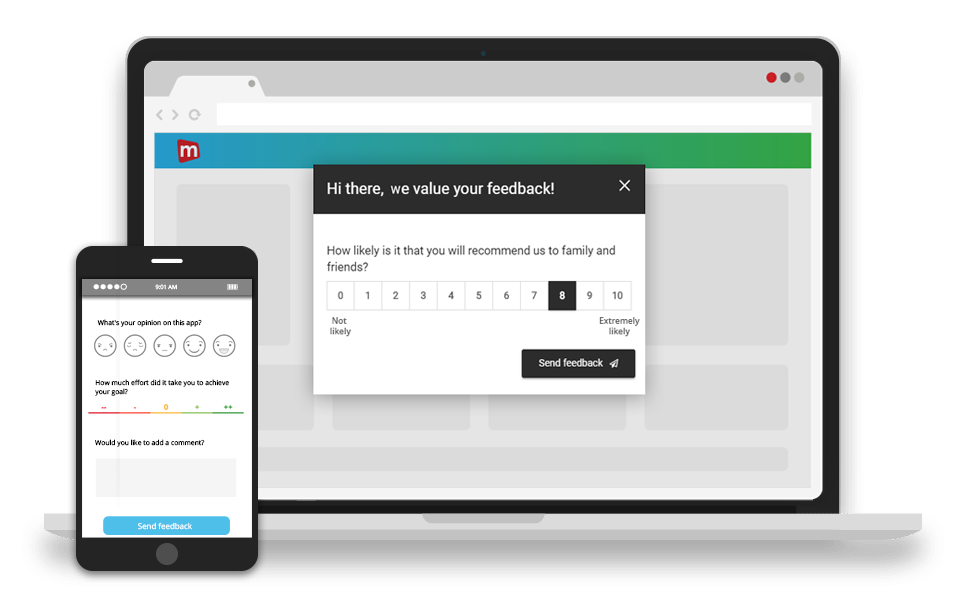 You don't always have to approach your customers with NPS on a scheduled basis or tied to some sort of event. Get feedback on the strength of working relationships with your customers.
---
Why make an NPS loyalty survey?
Relationship NPS surveys serve as a great starting point for measuring customer loyalty and satisfaction, as well as spotting the gaps that need extra attention. It also helps you learn more about your overall customer loyalty, as it is apart from particular website transactions.
What types of survey questions are best?
Similar to a transactional NPS survey, relationship NPS surveys will ask 'How likely is it that you will recommend us to family and friends'. The only difference is, relationship NPs is in general, whereas transactional NPS is based on a certain event or transaction. To follow up on this question you can include an open answer section as well as the customer a little more about his/herself (to build up a persona and create customer groups). You can use categories such as gender, age, location, etc.
---
Mopinion is trusted by companies like these…